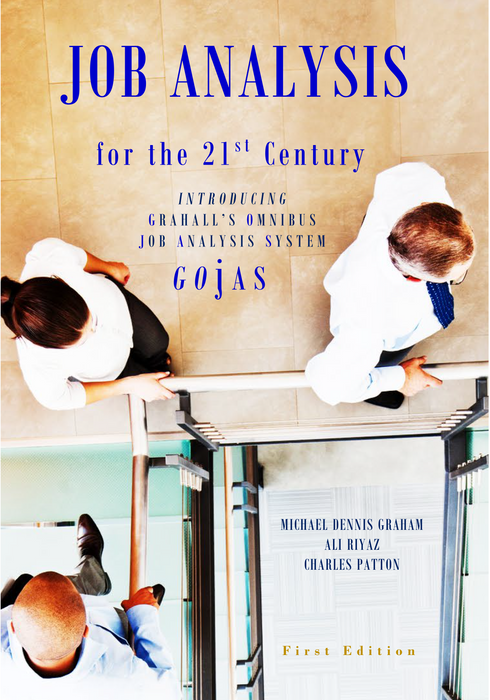 Job Analysis for the 21st Century: Introducing GoJas
Job Analysis Book GRAHALL DOWNLOADABLE PDF ($25)  To purchase in this format, add to cart. 
Job Analysis LULU HARD COPY ($49.95) Coming soon. To purchase in this format, click the link. 
This book outlines a new approach to Job Analysis that helps or organizations attract and retain the most talented individuals, while providing data necessary to support a myriad of other human resources tasks and responsibilities including job documentation, compensation decisions, career pathing, determination of competitive advantage positions, assessment of comparable worth, and regulatory compliance.