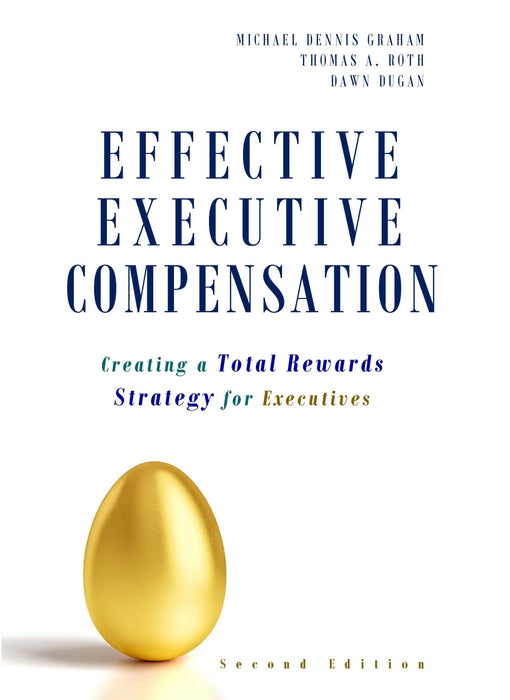 Effective Executive Compensation: Creating a Total Rewards Strategy for Executives
Effective Executive Compensation  DOWNLOADABLE PDF: $25.00      

To purchase in PDF format, ADD TO CART. 
Click on the link above to purchase this hard copy book.
When it comes to creating an executive compensation program, it can feel like there's little gray area between giving top performers too shiny a golden parachute, with exorbitant perks, and providing the company's leaders with the incentive they need to continue doing their best. This book gives readers the techniques and understanding they need to design a rewards strategy that will motivate performers while benefiting the entire organization. Taking a careful look at the complicated state of executive rewards, this no-nonsense, practical guide provides readers with a complete methodology for motivating management to accomplish critical business goals. Eschewing a one-size-fits-all approach, the book uses case studies and examples to illustrate what factors should be considered—including environment, key stakeholders, people strategy, business strategy, and organizational capabilities—when designing a program that will benefit both their company and the people who fuel its success.